Butterfly Bush – Buddleja davidii
Pollen Description : Butterfly Bush pollen is rugby-ball shaped and is approximately 20 um in length.  It's four furrow type apertures are distinctive and run along its length and extend almost to the poles.  These apertures have irregular edges, which give the pollen a slightly shriveled appearance.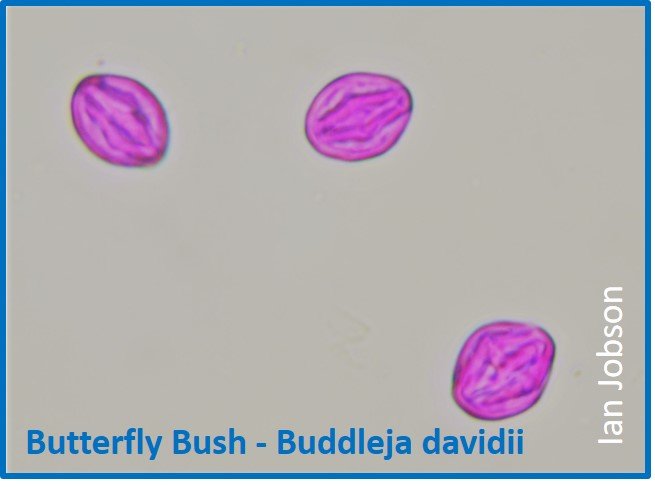 Plant & Flower : Click here to see more about the Buddleja plant and flower.
Click here to return to pollen gallery.