Sea Holly – Eryngium
Pollen Description : Sea Holly pollen is an oval shape and approximately 40um long.  It has three pore type apertures around its equator, which bulge out from the surface.  The surface appears slightly textured but without any clear netting or pitting.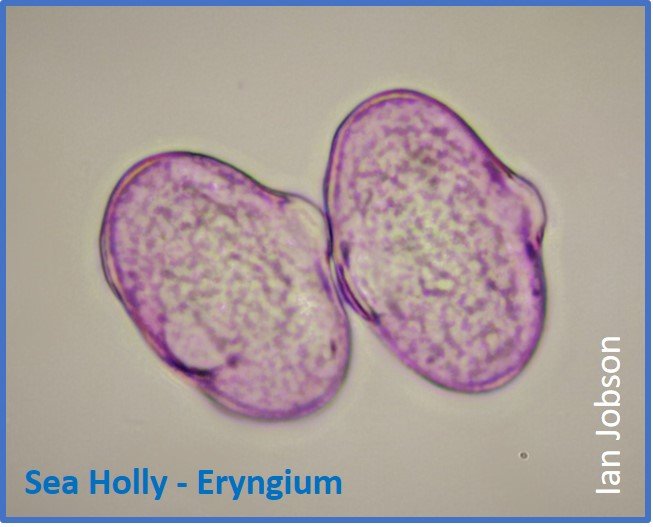 Plant & Flower : Click here to see more about the Eryngium plant and flower.
Click here to return to pollen gallery.