Chives – Allium schoenoprasum
Plant : Chives are an uncommon native plant but are commonly grown domestically as a culinary herb.  The plant grows from a bulb and produces numerous stems, up to 30 cm tall.  They are a member of the Alliaceae family.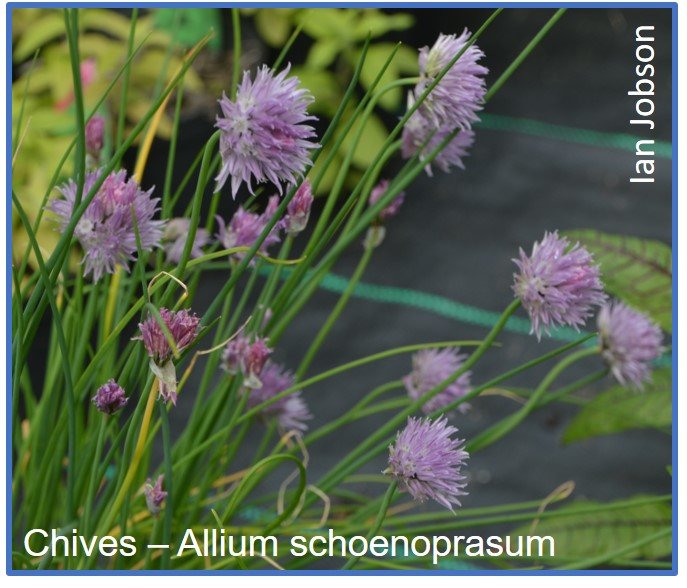 Flower : The flower heads grow at the end of the stems, forming a ball of numerous tiny purple flowers.  They flower between June and July.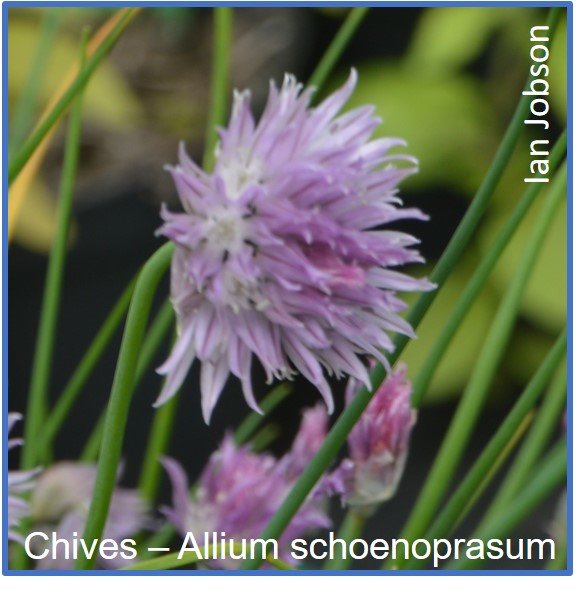 Pollen : Click here to see more about Allium schoenprasum pollen.
Click here to return to the Plants for Bees gallery.