Chives – Allium schoenoprasum
Pollen Description : Chive pollen is distinctive due to its oval shape and it's long, single furrow type aperture.  The grain is approximately 30 um long.  The surface is slightly pitted although it does not appear to have any internal structure.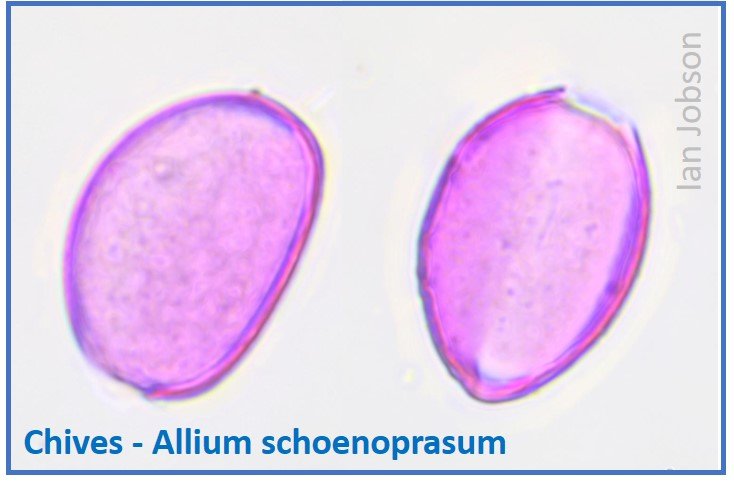 Plant & Flower : Click here to see more about Allium schoenoprasum pollen.
Click here to return to pollen gallery.