Spear Thistle – Cirsium vulgare
Pollen Description : Spear Thistle pollen is distinctive due to its round jagged shape and its three furrow and pore type apertures.  It is approximately 50 um in diameter.  The surface is covered with short, robust spikes.  The pollen load is white.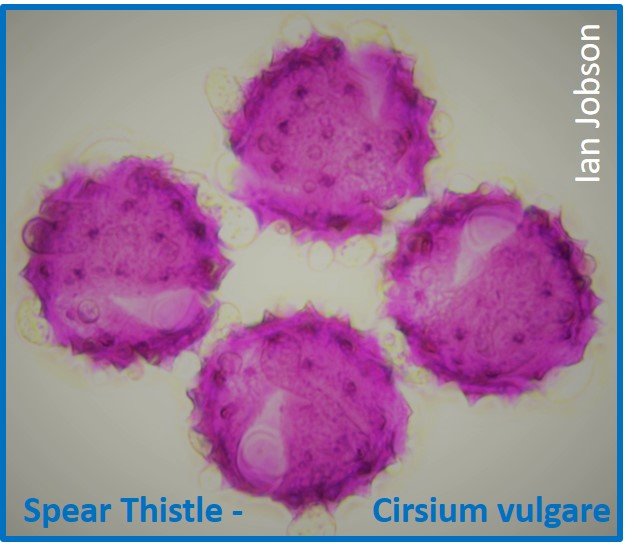 Plant & Flower : Click here to see more about the Cirsium vulgare plant and flower.
Click here to return to pollen gallery.