Skimmia Japonica
Pollen Description : Skimmia Japonica pollen is rugby ball shaped and approximately 40 um long.  The exine section appears very thick around the equator.  There appears to be four large apertures, which extend almost the whole length of the grain.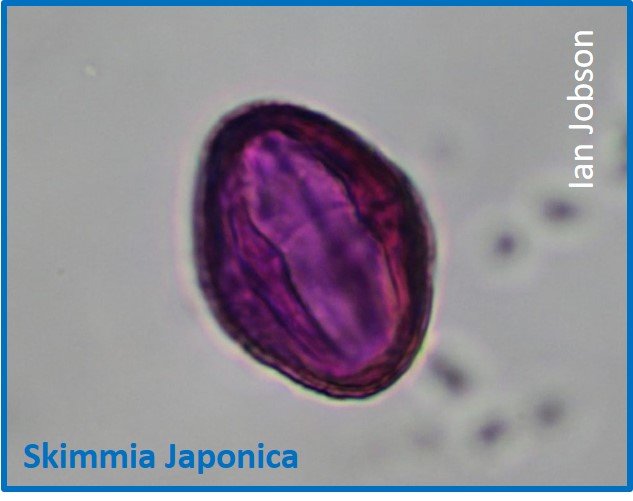 Plant & Flower : Click here to see more about the Skimmia Japonica plant and flower.
Click here to return to pollen gallery.