Daisy – Bellis perennis
Pollen Description : Its small size and spikey surface make this pollen quite distinctive.  It is 20um in diameter and its surface is covered with short thick spikes.  It has three pore type apertures among these spikes.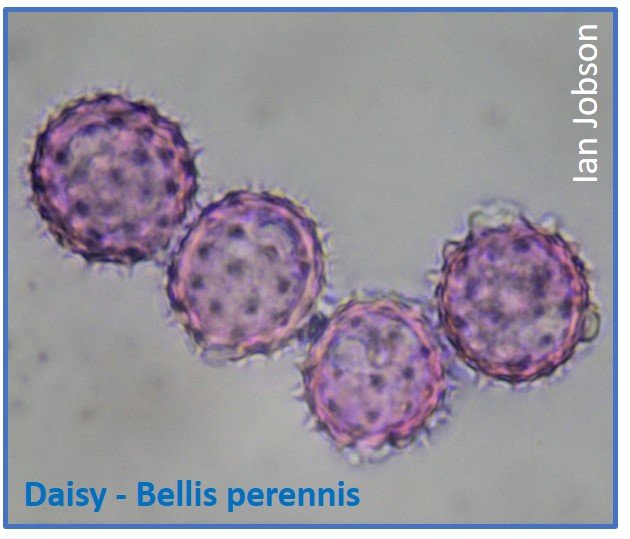 Plant & Flower : Click here to see more about the Daisy plant & flower.
Click here to return to pollen gallery.