Daisy – Bellis perennis
Plant : The humble daisy is a useful source of forage for bees throughout the season.  Hated by gardeners for its ability to grow in lawns and verges just about anywhere.  The leafless stems grow up to approximately 12 cm in height and support the small white flowers.  It belongs to the Asteraceae family.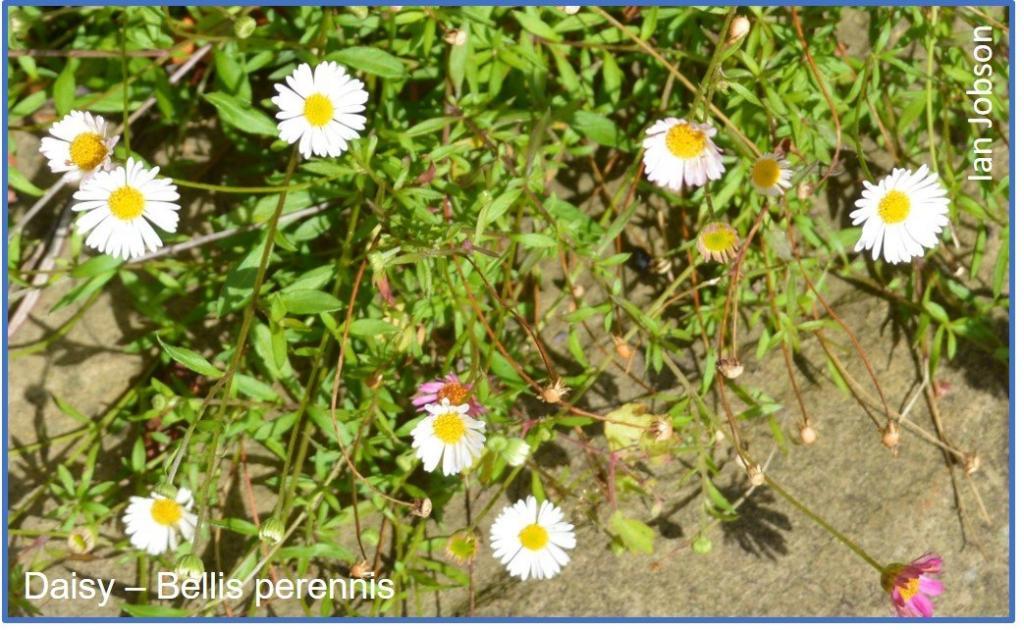 Flower : The small white flowers are approximately 20mm across and have a yellow central disc, which is made up of numerous tiny florets.  This composite flower head is characteristic of the the Asteraceae family.  It flowers between March and October.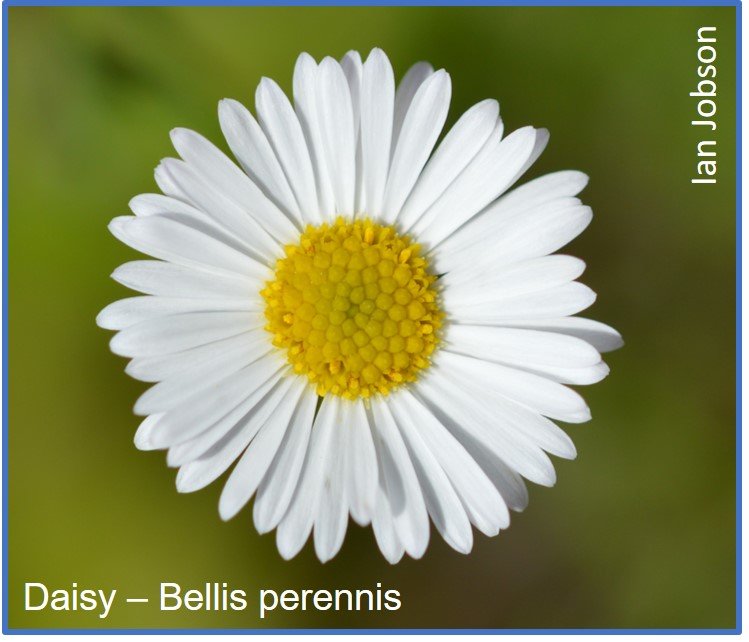 Pollen : Click here to see more about Daisy pollen.
Click here to return to the plants for bees gallery.