English Yew – Taxus baccata
Pollen Description : English Yew pollen is round in shape and approximately 30 um in diameter.  The intine is very thick, which gives the cytoplasm in the centre a crystalline appearance.  It does not have any apertures, although the cytoplasm could be confused for one.  Pollen load is yellow.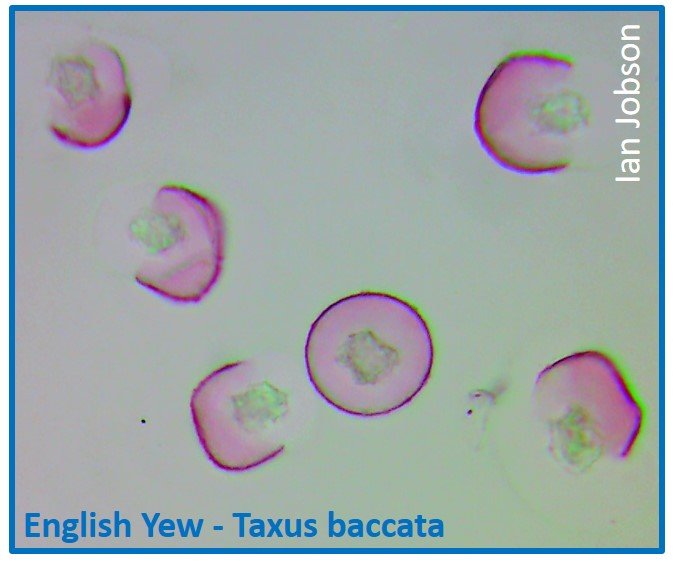 Plant & Flower : Click here to see more about the Taxus baccata plant and flower.
Click here to return to pollen gallery.