Wild Teasel – Dipsacus fullonum
Pollen Description : Wild Teasel pollen is oval in shape and is approximately 105 um in diameter.  It is distinctive due to its large size and its three pore type apertures, which have tentacle-like growths.  The surface has a hairy appearance.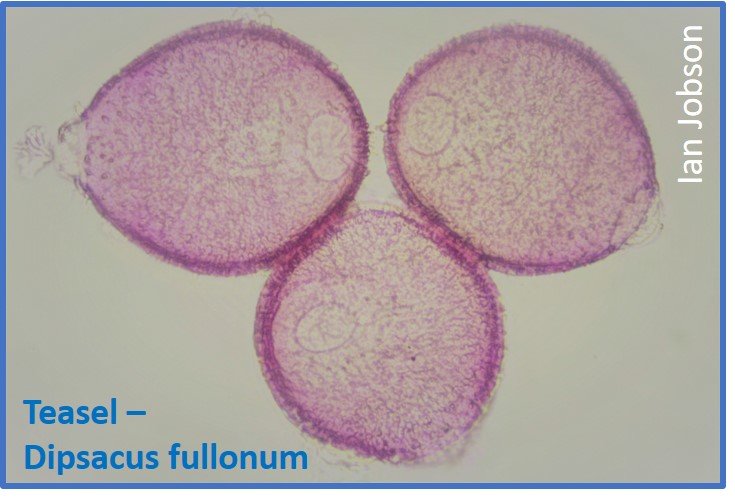 Plant & Flower : Click here to see more about the Dipsacus fullonum plant and flower.
Click here to return to pollen gallery.