Purple Loosestrife – Lythrum salicaria
Pollen Description : The distinctive Purple Loosestrife pollen is round in shape and approximately 28 um in diameter.  It has three, clearly defined, furrow and pore type apertures, which extend close to the poles.  A distinctive feature is the presence of three shorter furrows, in addition to the actual apertures.  The exine section appears thin and the surface has a slightly grooved texture.  The pollen load is blue.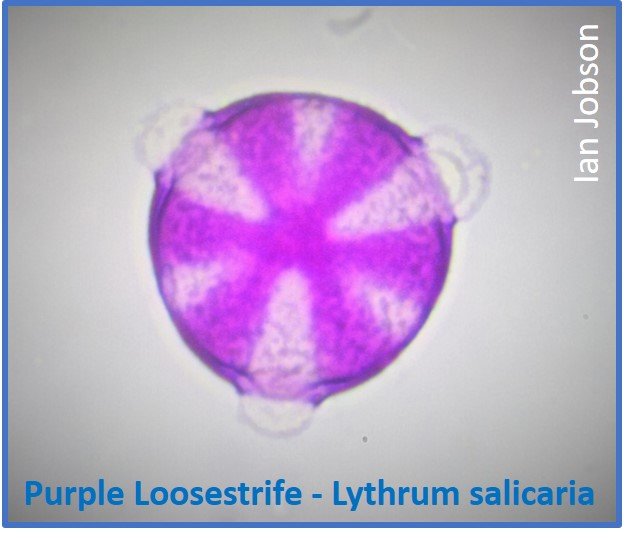 Plant & Flower : Click here to see more about Lythrum salicaria.
Click here to return to pollen gallery.