Plum – Prunus domestica
Pollen Description : Plum pollen is round in shape, although its three furrow type pores give it a slightly triangular appearance.  It is 42um across and the surface is slightly textured.  It is similar to other members of the rosaceae family but it is useful to note that the furrow does not extend significantly toward the pole.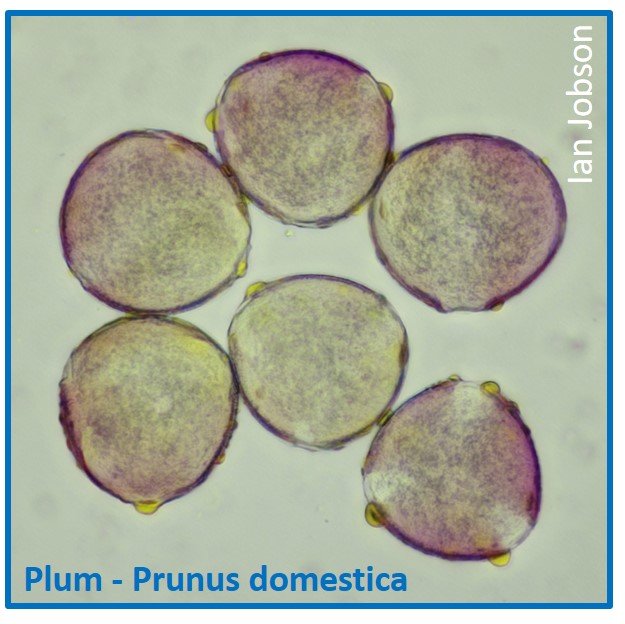 Plant & Flower : Click here to see more about the Plum plant & flower.
Click here to return to pollen gallery.