Mallow – Malva sylvestris
Pollen Description : Mallow has one of the larger pollen grains and is very distinctive.  It is approximately 125 um in diameter across the main body and up to 150 um diameter from spike tip to spike tip.  It has numerous pore type apertures across its surface, as well as being covered with 4um long spikes.  The pollen load is white.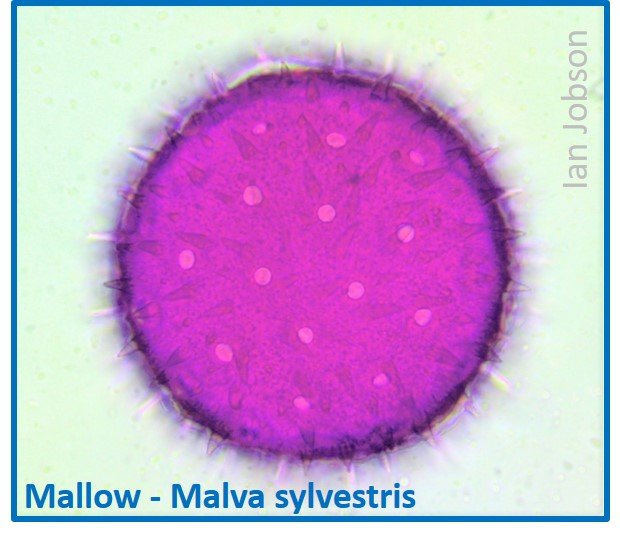 Click here to return to pollen gallery.