Crocus – Crocus vernus
Pollen Description : Crocus pollen is very distinctive due to its large size, its lack of visible apertures and its uniformly spherical shape.  The size of the grain can vary between 95um and 105um.  The pollen load is orange.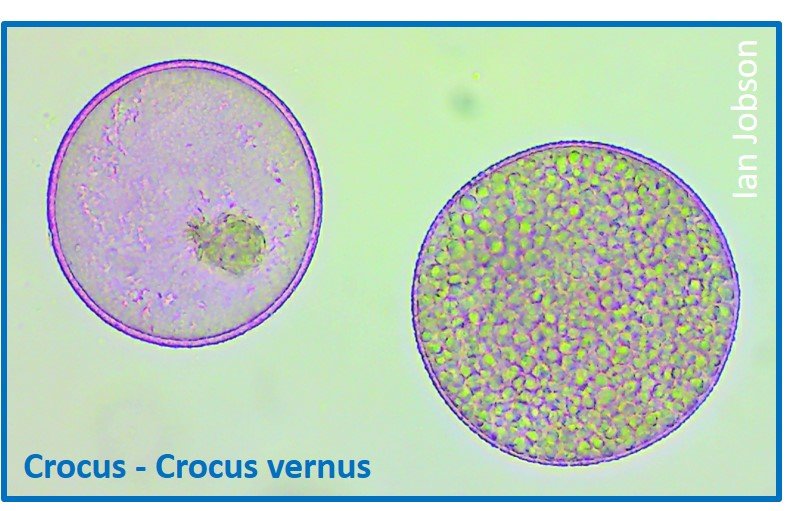 Plant & Flower : Click here to see more about the Crocus plant and flower.
Click here to return to pollen gallery.