Bird Cherry – Prunus padus
Pollen Description : The body of the pollen is round, although its three short, bulging furrow type apertures give it a triangular appearance.  It is 28um from the base to the tip of the "triangle" and the surface is slightly textured.  The pollen load is brown.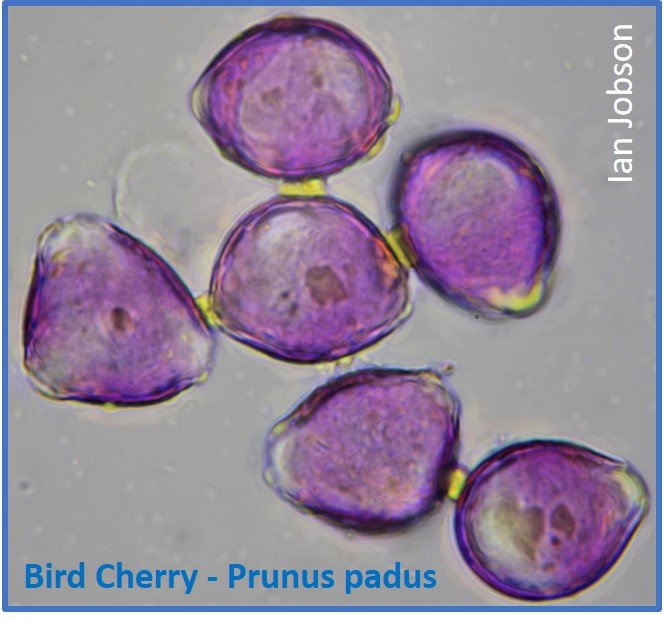 Plant & Flower : Click here to see more about the Bird Cherry plant & flower.
Click here to return to pollen gallery.