Asparagus – Asparagus officinalis
Pollen Description : Asparagus pollen is a round shape and approximately 35 um in diameter.  It is one of the few pollens with only one aperture.  This aperture is a wide furrow shape.  The surface appears slightly pitted and the exine section has an internal structure.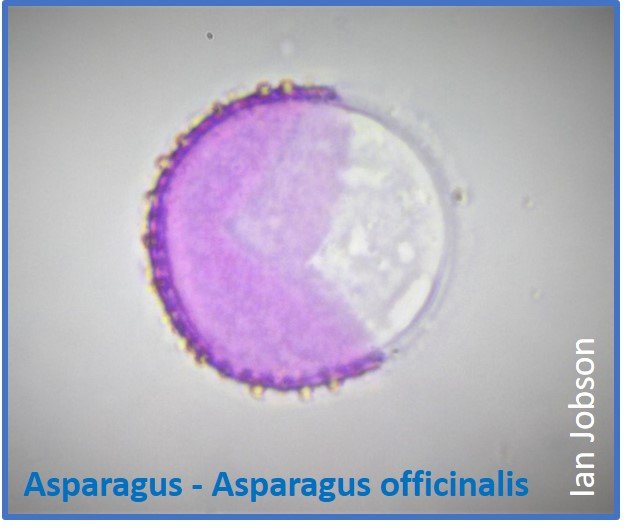 Click here to return to pollen gallery.