Spear Mint – Mentha spicata
Plant : Spear Mint is grown as an aromatic pot herb in many domestic gardens.  It does occur in damp verges and shrub land but mainly by escaping from gardens, where it spreads quickly due to its vigorous underground rhizomes.  It is a member of the Lamiaceae family.  The main stem has a square section, from which distinctive spear shaped, jagged edged leaves grow.  Stems grow up to 1m high.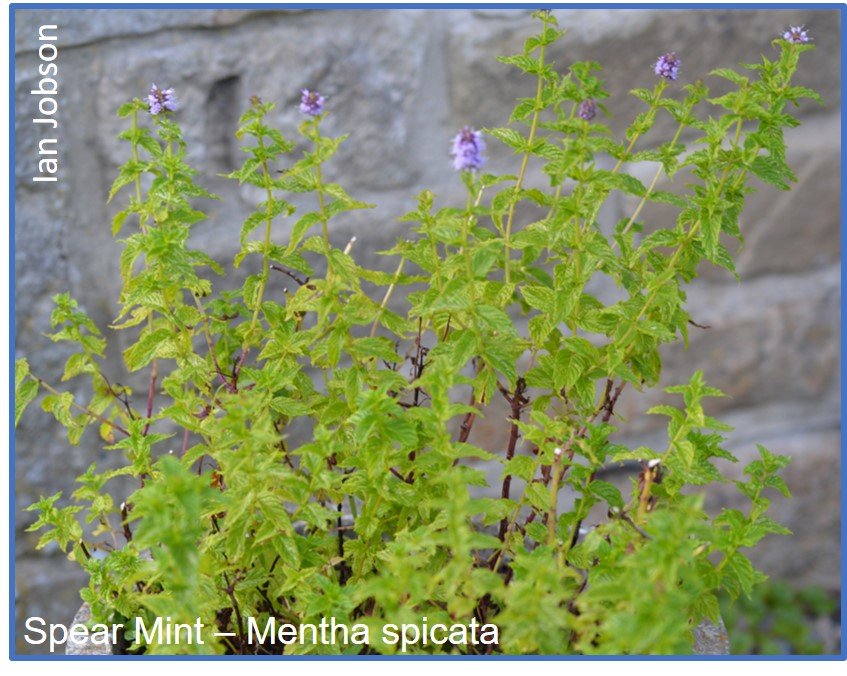 Flower : The flowers grow in a terminal spike, at the top of the stem, as well as in spikes emerging from the upper leaf nodes of the stem.  Each tiny blue flower has four stamen and four deeply notched petals.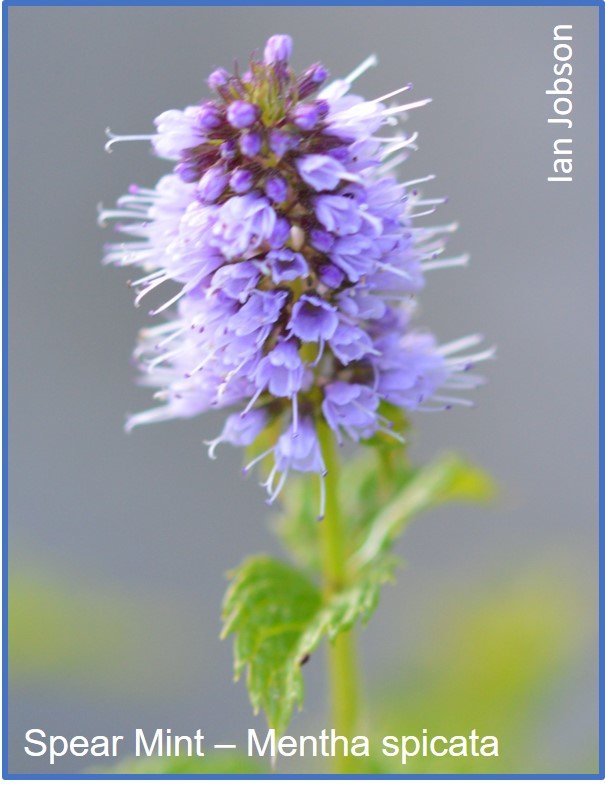 Pollen : Click here to see more about Spear Mint pollen.
Click here to return to the plants for bees gallery.