Russian Sage – Perovskia atriplicifolia
Plant : Russian Sage is a non-native species but is often grown in domestic gardens for its display of bright blue colour, from mid summer through autumn.  The plant grows numerous strong stems, which grow up to 1 m.  The lower part of the stems has thin, lobed leaves, approximately 7 cm long.  The upper half of the stems have groups of flowers growing every 5 to 10 cm.  Although it is not strictly a sage, it is closely related and a member of the Lamiaceae family.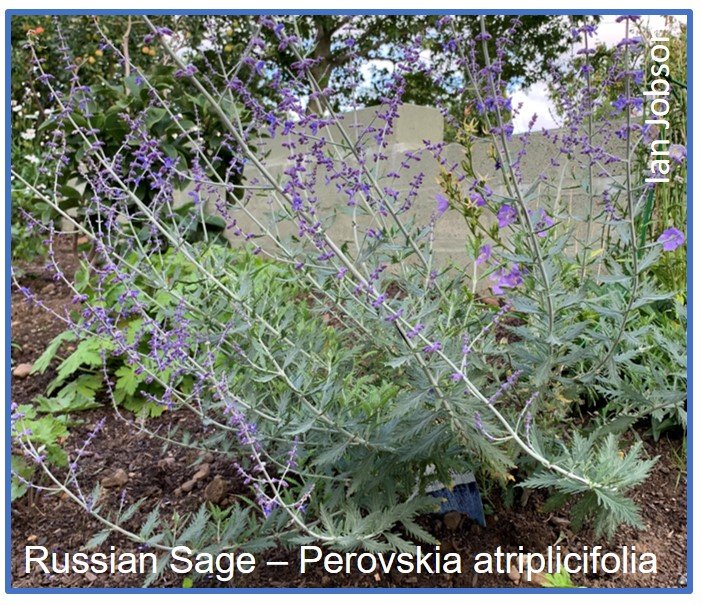 Flower : The individual, small, blue flowers are irregular in shape and flower between July and September.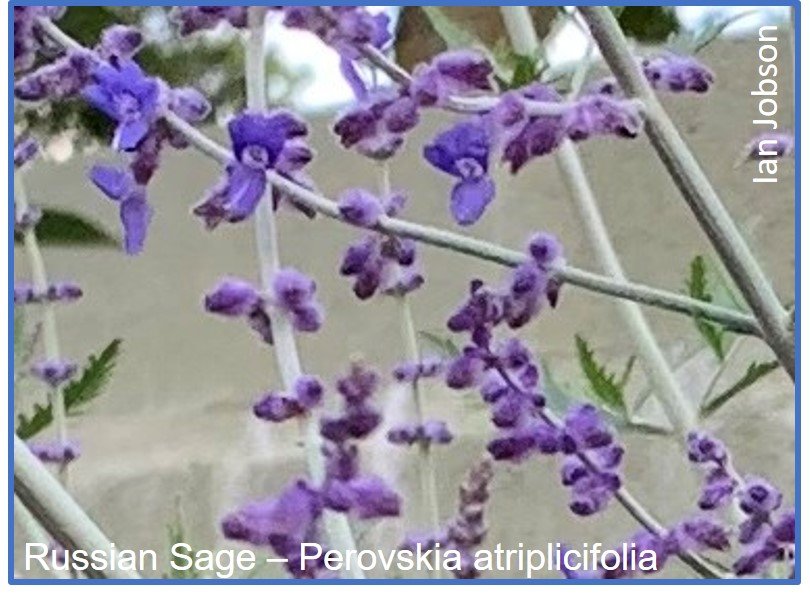 Pollen : Click here to see more about Perovskia atriplicifolia pollen.
Click here to return to the Plants for Bees gallery.