Rhododendron – Rhododendron ponticum
Plant : Rhododendron is an introduced species, which has become well established in woodland and shrub land around formal gardens.  It is an evergreen plant, which can grow over 4 m high and colonises large patches of woodland, where it produces large and colourful displays of flowers.  It is a member of the Ericaceae family and all parts of the plant are toxic.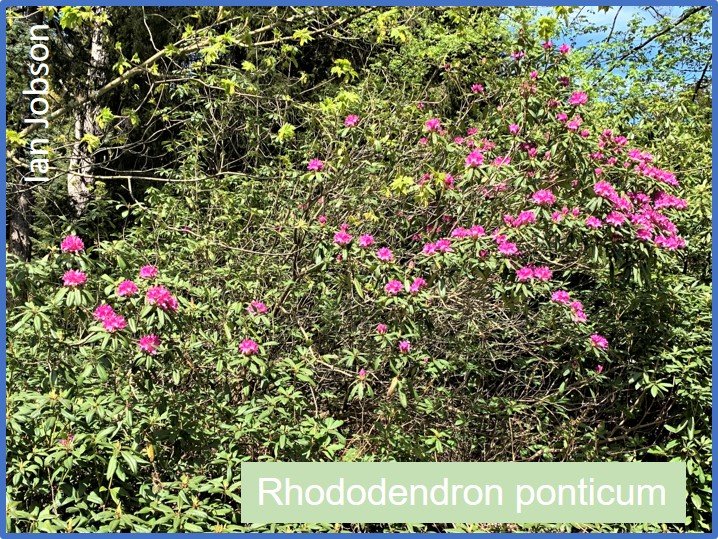 Flower : The large, pink flowers are approximately 50 mm across and grow in groups at the end of branches.  They have five petals and 10 stamen.  It flowers in May and June.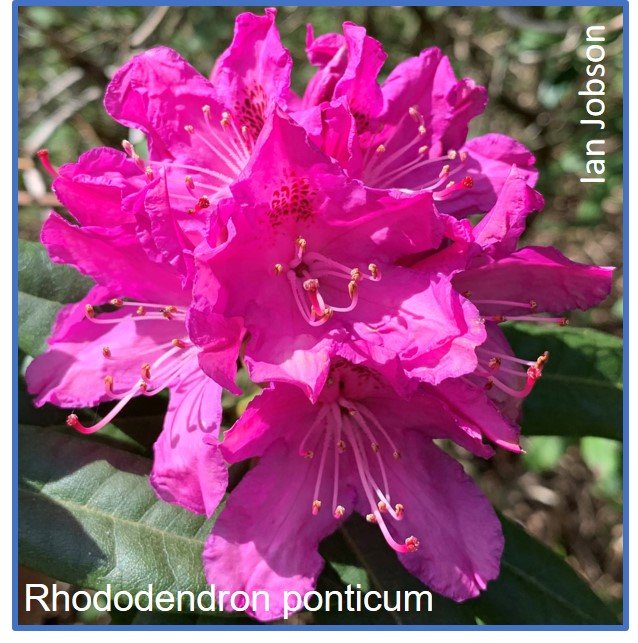 Pollen : Click here to see more about its pollen.
Click here to return to the Plants for Bees gallery.