Primrose : Primrose vulgaris
Plant :  Primrose typically grows in hedgerow banks, in woodland clearings and old grassland.  It grows up to 25 cm in height and displays regular yellow flowers.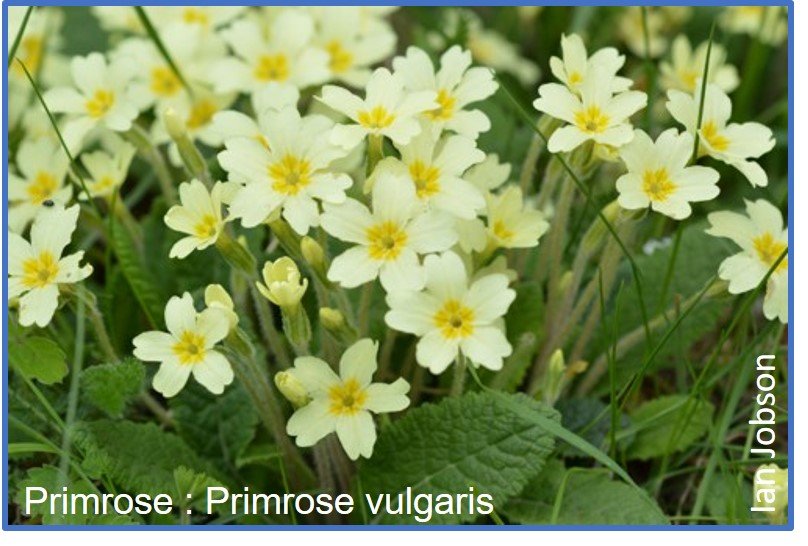 Flower : The Primrose flowers between March and July.  The flower is approximately 40 mm in diameter, with five petals, five sepals and five stamens.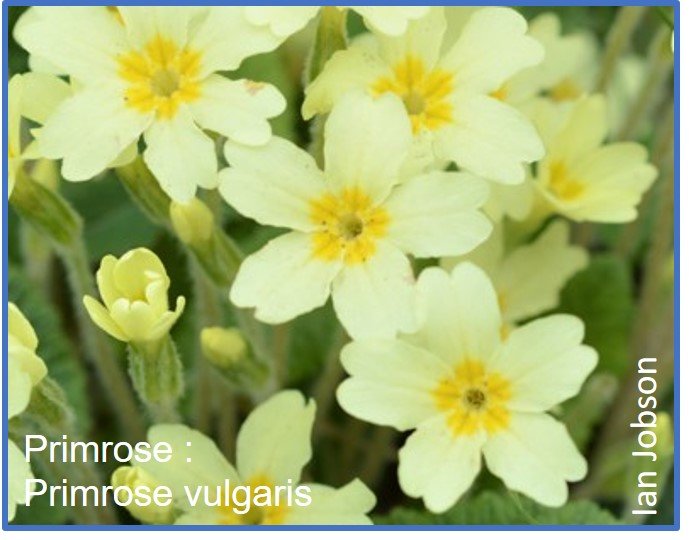 Pollen : Click here to see more about Primrose pollen.
Click here to return to plants for bees index.