Blackberry Bramble – Rubus fruticosus
Plant : Blackberry Bramble grows readily in hedgerow, shrub land and woodland in dense spiky patches.  It is attractive to honey bees, for pollen and nectar.  The tips of its stems are capable of rooting, which enables it to colonise large areas of shrub land in a few years.  It is a member of the Rosaceae family.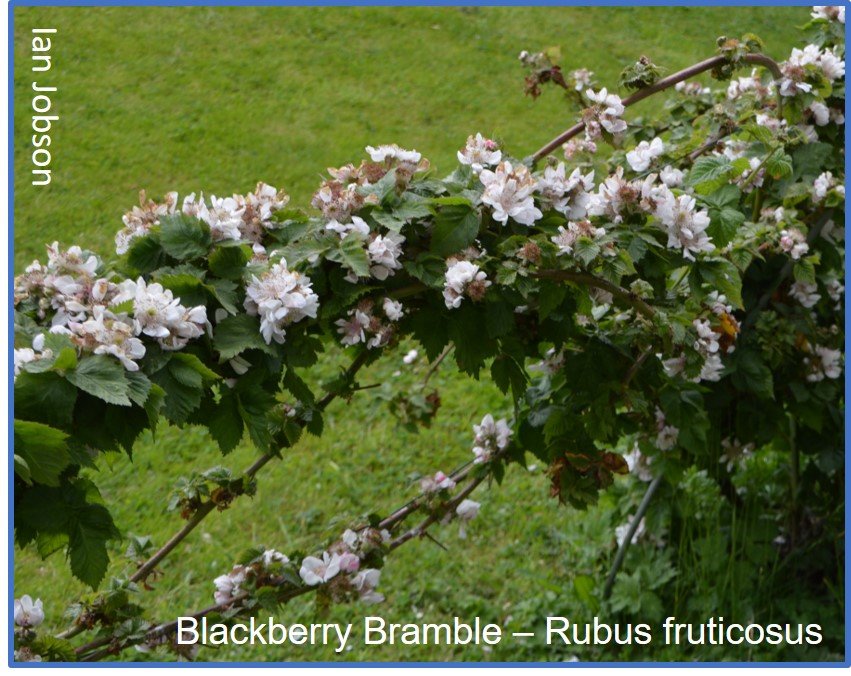 Flower : The flower has five white petals and numerous stamen, typical of the rosaceae family.  It flowers between May and September.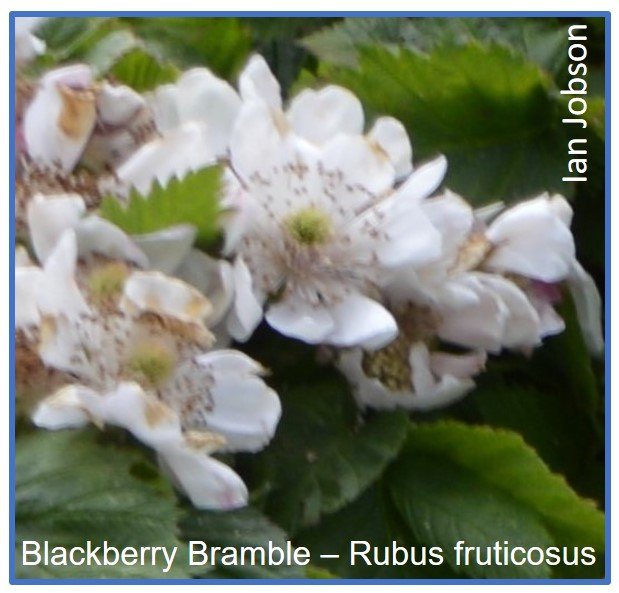 Pollen : Click here to see more about Rubus fruticosus pollen.
Click here to return to the Plants for Bees gallery.