Snowdrops : Galanthus nivalis
Plant : This hardy little plant is one of the first in the year to burst into life, even before winter is over.  The plant grows in small clumps, up to 25 cm high. It has slender green leaves and drooping white flowers.  It is a bulbous perennial herb belonging to the alliaceae family.  Its preferred habitat includes damp woodland and hedgerow banks, often forming large carpets of forage, providing a good source of winter pollen for honey bees.
Flower : It flowers in February and March.  Individual flowers are up to 4 cm across. They have 3 longer white sepals and 3 shorter petals.  The petals are white with green markings on inside and on the outside.  It has 6 stamen.  The ovary is Inferior.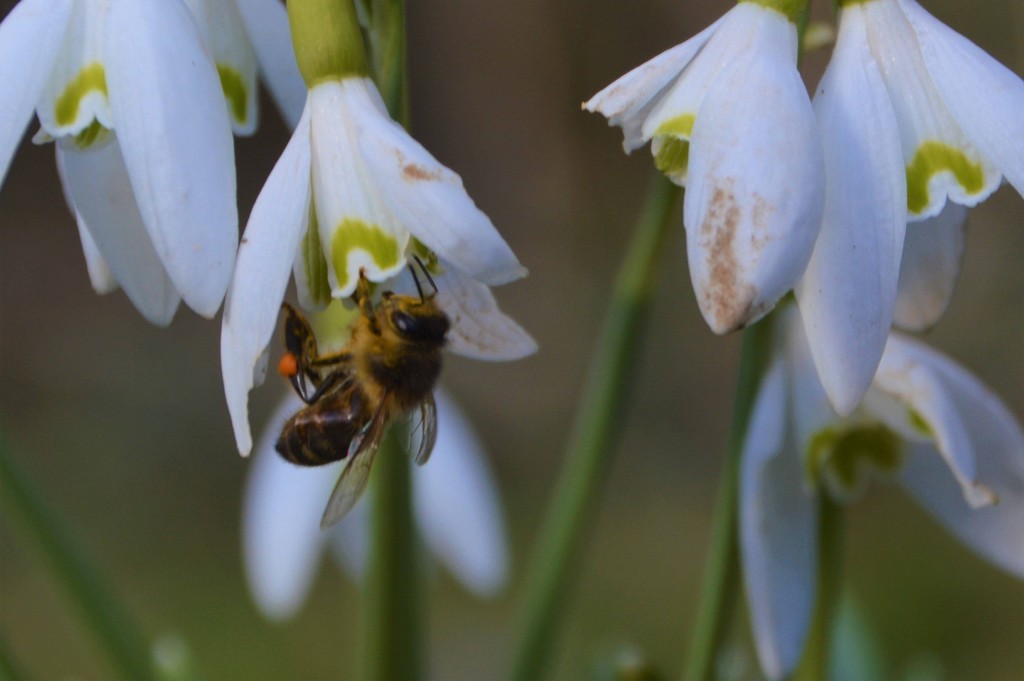 Pollen : The pollen load is orange.  The grain is 25 um long and is oval/boat shaped.  There are two furrow apertures.  The surface is smooth and the exine is thin.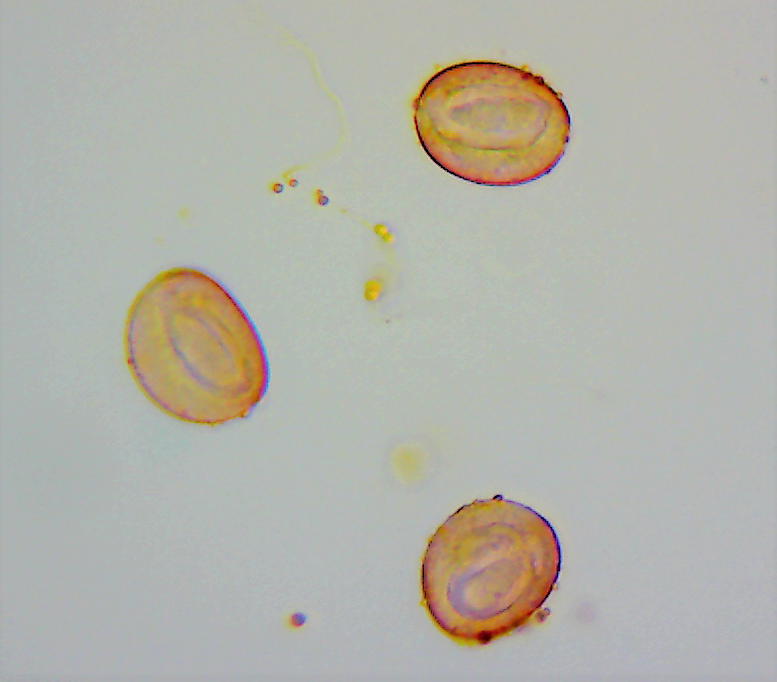 Click here to return to plants for bees index.