Maple – Acer campestre
Pollen Description : Maple pollen is oval when view from the equator but its three furrow and pore type apertures make it appear more of a triangular shape, when viewed from the poles.  It is approximately 25 um in diameter.  The exine appears thick but without any internal structures and the surface is slightly grooved.  Pollen load is yellow.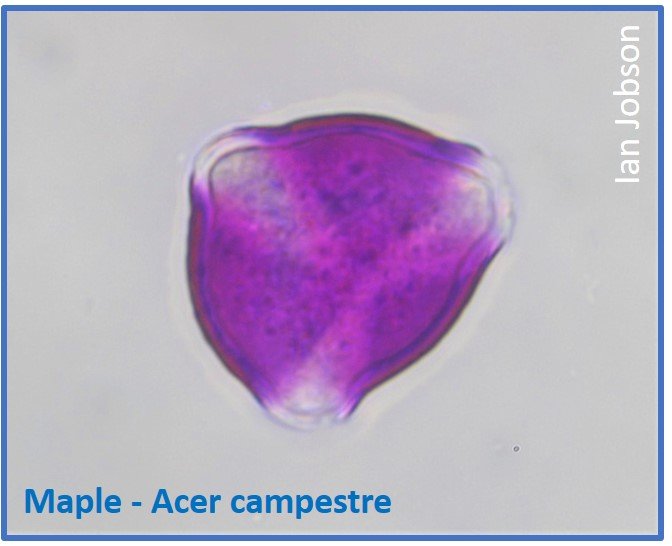 Plant & Flower : Click here to see more about the Acer campestre plant and flower.
Click here to return to the Pollen gallery.