Tulip – Tulipa
Plant : Tulips are grown in domestic gardens for their colourful display in Spring, although the Wild Tulip, Tuilpa sylvestris, does occur in woodlands and hedgerows.  They are a member of the Liliaaceae family.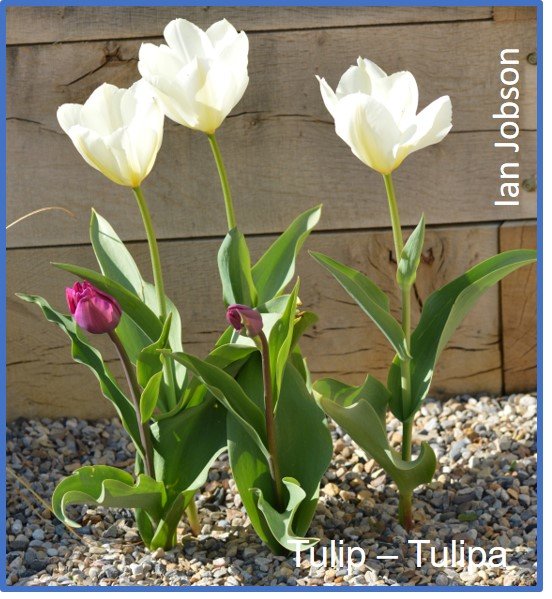 Flower : The flowers have six colourful sepals, which look like petals, as well as six stamen.  They flower in April and May.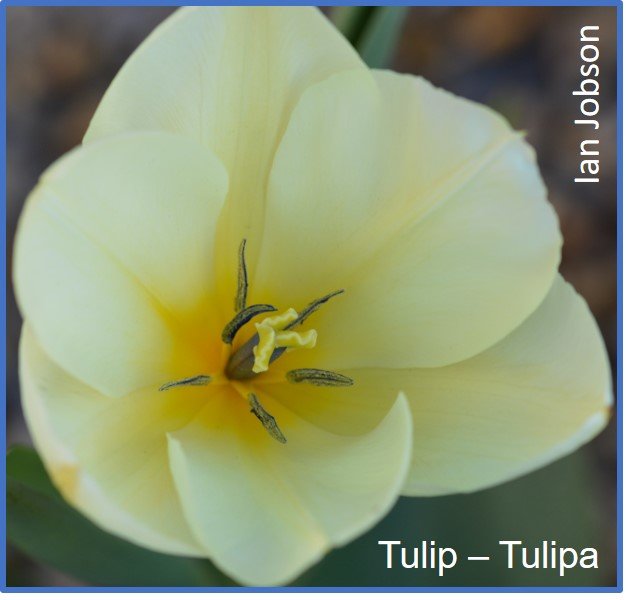 Pollen : Click here to see more about Tulipa pollen.
Click here to return to the Plants for Bees gallery.