Primrose : Primrose vulgaris
Plant :  Primrose typically grows in hedgerow banks, in woodland clearings and old grassland.  It grows up to 25 cm in height and displays regular yellow flowers.
Flower : The Primrose flowers between March and July.  The flower is approximately 40 mm in diameter, with 5 petals and sepals.  It has 5 stamens and an inferior ovary.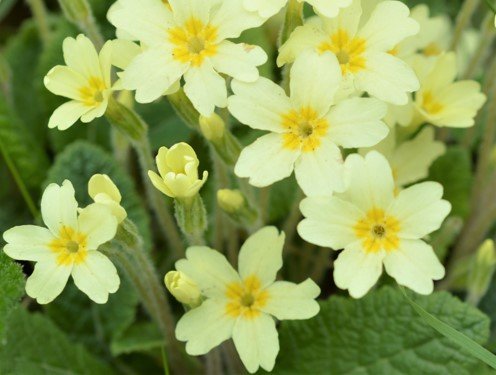 Pollen : The pollen load is yellow.  The grain is round and approximately 28 um in diameter.  There is an irregular number and shape of apertures.  The surface is generally smooth, with some granulation and the exine is thin.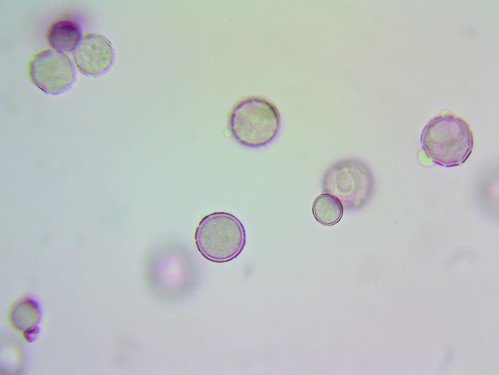 Rex Sawyer's book, Pollen Identification for beekeepers is really helpful for understanding the features of pollen.  In Bob Maurer's book, Practical Microscopy for Beekeepers, he shows some simple techniques for making up pollen slides.  Click here to return to plants for bees index.