Pollen Microscopy Day – 20th April 2019
Thanks to everyone who came along to our pollen microscopy day at Netherwitton Village hall on the 20th April 2019.  We learnt about using the compound microscope and Rex Sawyer's method of pollen identification.  It was great to take advantage of the lovely weather to collect some samples and make up some reference slides.  We even managed to extract some pollen from honey.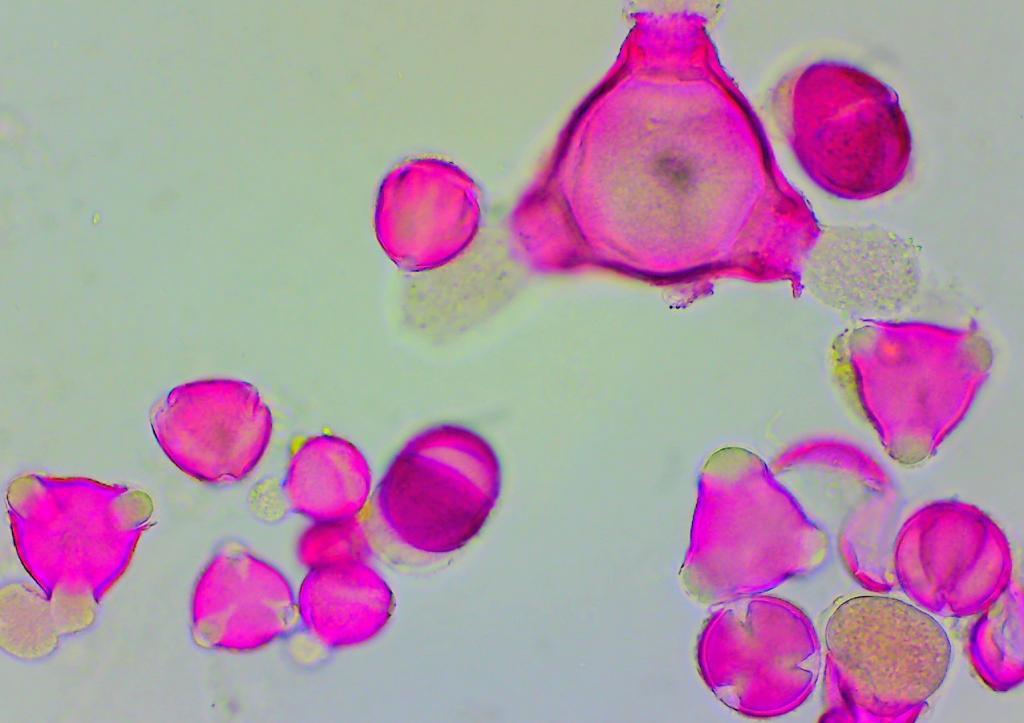 If you missed the course and would like the opportunity to attend a future one, let me know by sending some feedback, through our contact page.  Click here to see our other upcoming events.